Books We Love - For both Kids AND Grown-ups!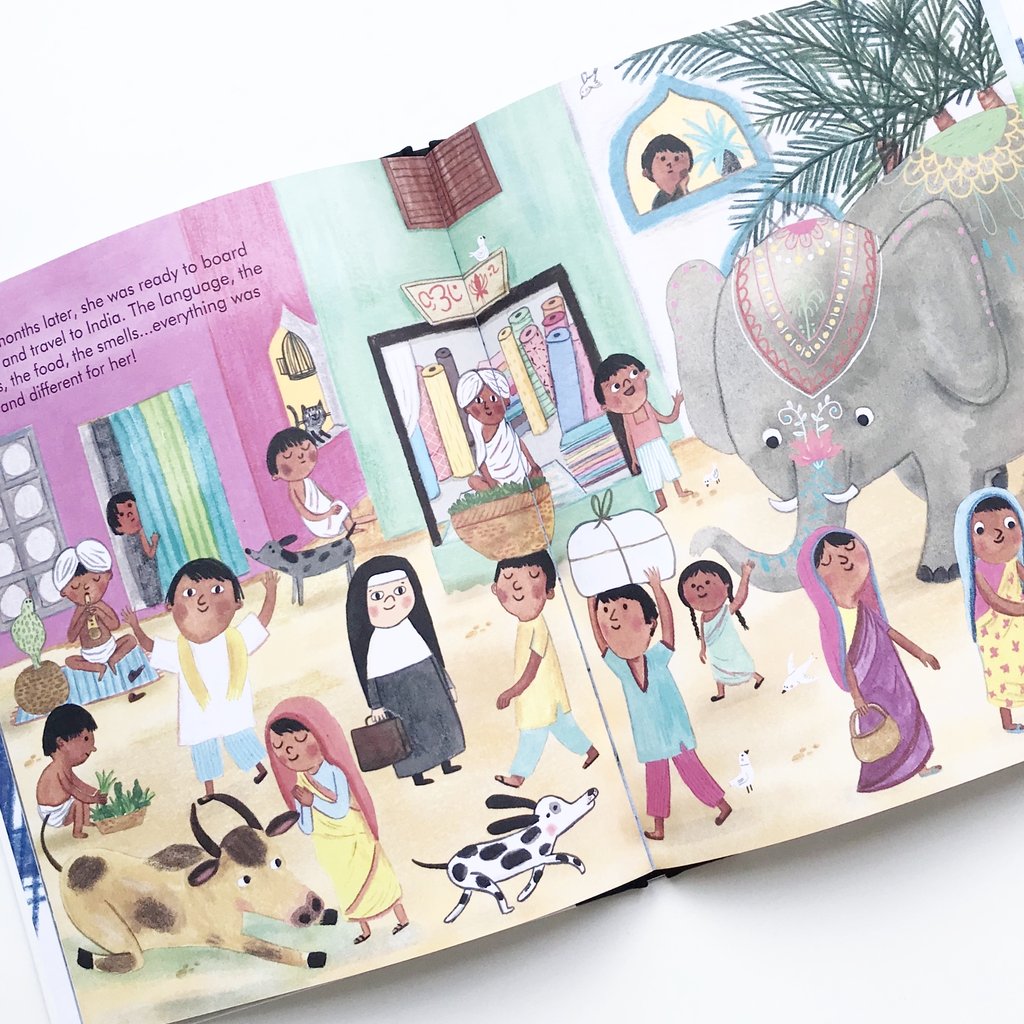 At GAIA, we believe that education is empowerment. It's the core of our mission statement to help women through employment, encouragement, and dedication to their long-term success in our local communities. With education as a pillar of what we do every day in our Dallas shop & studio, we love to offer a selection of books that help children grasp the lessons of compassion, inclusion, kindness, and diversity. Start them young! Here are a few favorites we stock in the store:
For the Littles
Be Kind by Pat Zietlow Miller and illustrated by Jen Hill
Why we love it: The New York Times said it best: "These days, it seems more important than ever for books to show young people how to act with thoughtfulness, civility, and kindness."
What it teaches: This book explores what it means to be kind, from standing up to a bully to asking a new child to play. It also reiterates how any act big or small can make a difference in someone's life.
Little People, Big Dreams series
Why we love it: This series of books makes big lessons and female role models in history accessible and easy for kids to understand.
What it teaches: We love that each book is a history lesson wrapped into a story about an inspiring woman. Amelia Earhart, Mother Theresa, and Marie Currie all take center stage to teach your children that yes, you can be or do anything you put your mind to.
Hats of Faith by Medeia Cohan and illustrated by Sarah Walsh
Why we love it:The illustrations are beautiful—each one standing on its own as a mini piece of art—and the text is simple and straight-forward.
What it teaches: Hats of Faith is an introduction to the custom of religious head coverings, such as hijabs, patkas, and turbans. Open up the conversation with your kids about different religions, cultures, and clothing.
This is How We Do It: One Day in the Lives of Seven Kids from Around the World by Matt Lamothe
Why we love it: Author Matt Lamothe takes children on an international journey to Italy, Japan, Iran, India, Peru, Uganda, and Russia. In each country, the story follows a day in the life of a child. Learn about what they like to play, wear, and how they live.
What it teaches: Children are able to peek inside the world of children who are different from them, but at the same time they may draw conclusions that some of the characters' daily interactions mirror their own.
For the Bigs
We carry inspirational tomes for adults too! These books are easy on the eyes, but good for the soul. We believe that the beauty on the inside is just as important as the outside, so each coffee table book not only has gorgeous photography, but each one covers a topic that inspires us—travel, fashion, and of course, visionary women. Here are a few of our favorites:
Gaia by Guy Laliberte
Why we love it:  Because of the name, obvs!  Seriously, you know we had to carry a book that shares our namesake.   In Greek mythology, Gaia was the mother goddess who presided over earth. And this book celebrates her in all her glory. Flip through stunning portraits of earth from Guy Laliberte's private journey in space, reminding us that anything is possible.
Mother and Child by Claiborne Swanson Frank
Why we love it: One (of the many) things we love about our job is meeting the families of the refugee women—their children often joining us at our workspace. So it only made sense to include a book that is about family. This beautiful book captures 70 iconic mothers and what it means to be a mom in the modern age.
Visionary Women by Angella M. Nazarian
Why we love it: The heart of what we do is about giving women empowerment, and this book truly embodies the message to follow your dreams. The author highlights 20 visionary women, such as the youngest Nobel Prize laureate Alala Yousafzai, dancer Carmen Amaya, swimmer Diana Nyad, and more.
Alyssa Isaguirre