Meet the GAIA Fall 2016 Interns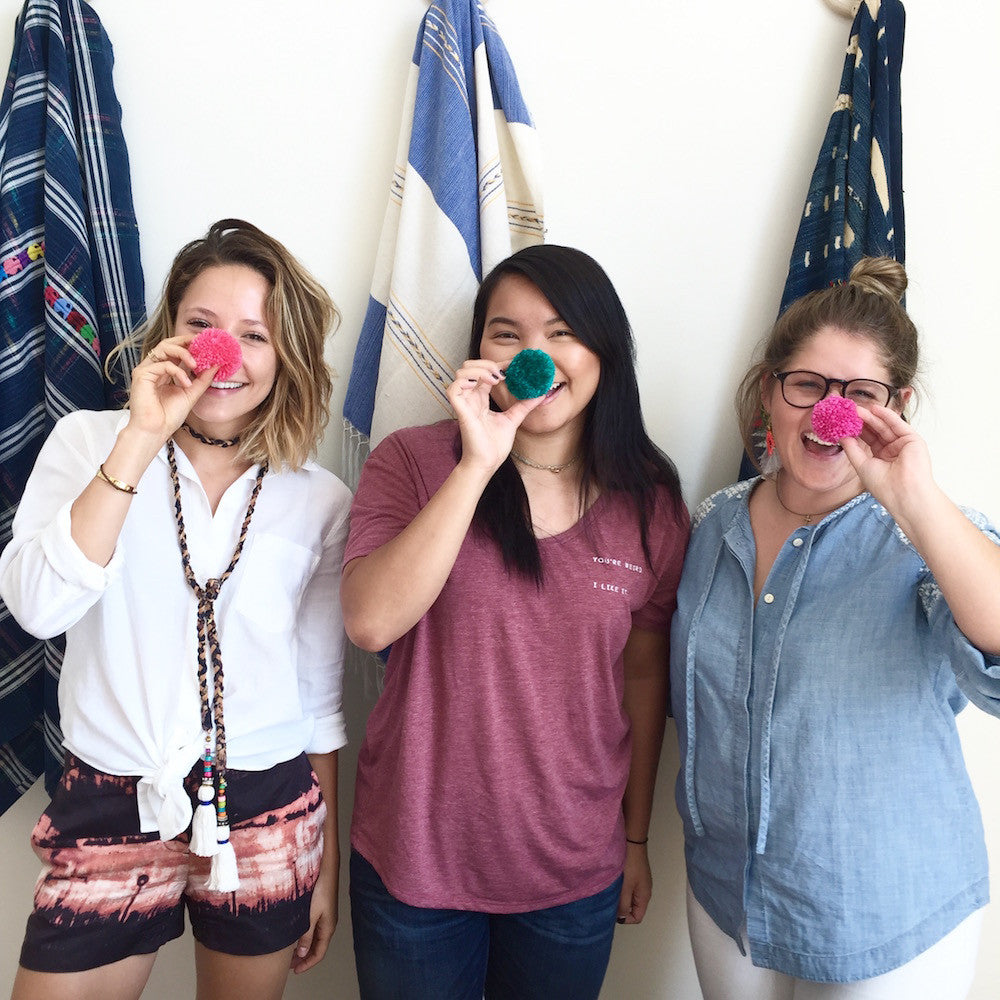 It takes a village, as they say, and interns are an important part of GAIA. Sometimes, we can't imagine getting it all done without them! Our internship program is a win-win: It allows students to learn all the ins and outs of running a growing social enterprise, and GAIA gets the invaluable benefit of not only having extra sets of hands, but also their fresh perspectives and unique ideas.
This fall, we are happy to have three smart, sweet young ladies from Texas on our team. Each brings her unique charm and energy to our office, and we are delighted to introduce them to you.
Name: Alysia Simons
Hometown: Houston, Texas
School: Undergrad: Texas Christian University; grad: Southern Methodist University
Class of: TCU class of 2015
Area of study: Masters in school counseling, with a child specialization
Dream job: In my field, I hope to maintain a position within a school, as well as have a private practice. However, I've always said I would love to teach at a university level one day. Nerd alert!
Why you are excited to be at GAIA? To me, GAIA represents the best of both worlds: a mission to help and a passion for fashion. As an intern, I have the opportunity to be part of an insanely energizing environment of creatives, while working toward the greater purpose of empowering the refugee women of Dallas. I hope that my time here both challenges me to push new style boundaries and gives me the chance to get to know the story behind each refugee woman. 
Favorite GAIA product and why? It's a tie between the new Sunburst earring and the Crescent clutch. These pieces truly speak for themselves; they add a unique quality to every outfit.
Name: Jackie Phommahaxay
Hometown: Amarillo, Texas
School: West Texas A&M University
Class of: Winter 2017 
Area of study: Mass communications (advertising and PR) 
Dream job: My dream would be to work as a brand manager in the beauty or fashion industry. But, if that doesn't work out, I'd open my own ice cream shop or food truck!
Why you are excited to be at GAIA? My parents both fled Laos in the 1980s, so this company as a whole spoke to my heart. To be able to get insight on the lives of the brave women at GAIA has truly been an eye-opening experience for me already. I will always be thankful for my parents and the things they had to endure to put me in a position to live freely. Their stories are ingrained in me and make up who I am, and I carry that through my experience here. 
Favorite GAIA product and why? Right now, I'm really loving our new Sunburst tassel earrings. They're so fun and something everyone should have in their earring collection! 
Name:  Laurel Lampasas
Hometown: Houston, Texas
School: Dallas Baptist University
Class of: 2017
Area of study: Undergrad and grad: Counseling/Christian studies
Dream job: Youth minister/college minister
Why you are excited to be at GAIA? I love being able to learn about other cultures and being relational in the process. I cherish being able to help out my Dallas community in any small shape or form, so this opportunity of growing a servant's heart and a heart for other nations is invaluable to me!
Favorite GAIA product and why? Bag wise, I'm a huge fan of the Roundie, but my favorite jewelry piece is the hand-stitched tassel earrings in the fall collection — they're so unique! I'm in love with them and the story they have. ~
.....And possibly the highlight of our Interns' GAIA experience so far:
Curious about the refugee women who work at GAIA? Get to know them, and meet the rest of our staff, too! 
Paula Minnis