J.Crew Takes GAIA to New York Fashion Week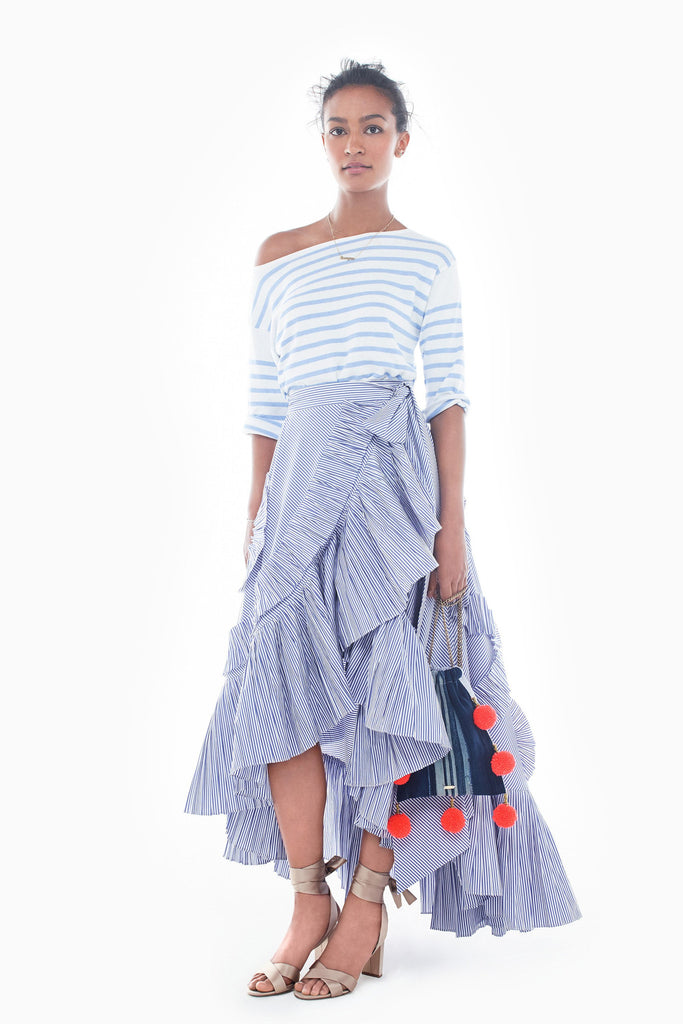 Yep, those were GAIA Pom Pom bags you spied in the J.Crew Fashion Week presentation!
Such a thrill last Saturday afternoon to spot our familiar hot pink poms paired with a satin skirt in a sneak peek shot on J. Crew's Instagram feed... All the GAIA gals were texting each other like mad, we couldn't believe it was actually happening!  The next day, images of the J.Crew Spring/Summer 2017 presentation — with looks accessorized with GAIA creations — were popping up everywhere, accompanied by sweet comments and shout-outs from our friends and supporters.  Still pinching ourselves!
We love seeing our GAIA bags styled with such a gorgeous collection (want it ALL!), and we also love the fact that the brand opted for "real" people — employees, friends, family — instead of trained models. Its clothes were presented on a wonderfully diverse array of men and women of different ages, races, and sizes.
So inspiring to see such a beloved brand make an effort not only to honor those who actually wear its clothing, but also to give the skilled work of the refugee women we employ such a spotlight. 
We're excited to see what happens next.
Stay tuned!
Photos: Courtesy of J.Crew
Paula Minnis